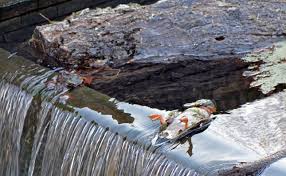 Promises made on Crowdcube that Director's loans would not be repaid are mirages in the sand. Surely that is illegal?
Nutrifix used Crowdcube 3 times to take over £700k off investors using SEIS and EIS. It has been a complete flop. But its founder Joel Burgess has managed to repay his loan to the company leaving the account dry.
If this isnt a crime it should be.

In the first Crowdcube round in 2017 Joel Burgess the founder, stated that he had a Director's loan of £51k in the company and that this would only be repaid out of net profits. In the same document used on the equity crowdfunding platform regulated by the FCA Joel told investors that YE 2019 would see those net profits hit £1m....
This is a premium article.
You need to be an ECF.BUZZ member to read the full thing. Join now for only £3 per month!
Tuesday April 5, 2022