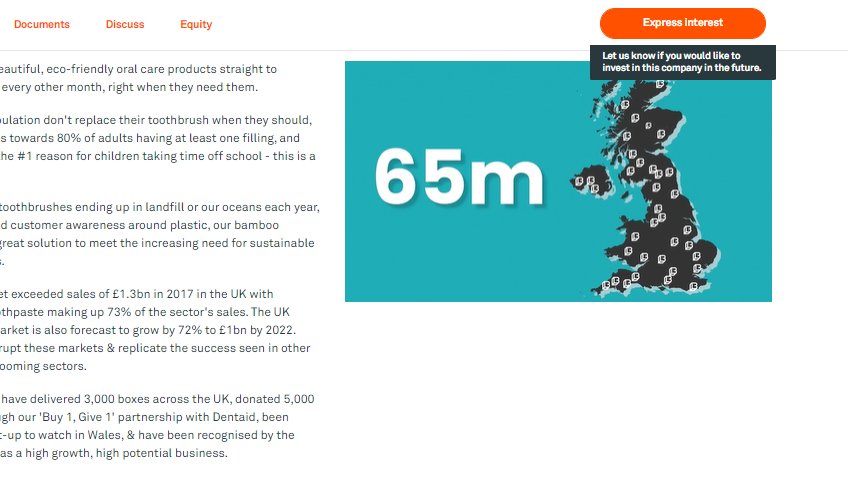 Brushbox - funded Via Crowdcube now busted. When will our Government take some action
After Theranos we hope it may be soon. Both Crowdcube and Seedrs are promoting large numbers of start ups that are going to fail - it is bleeding obvious.
In the picture above is a still of the video used by Brushbox Flounder to sell £750k of equity in the failed company on Crowdcube in 2019. The claim is that there are 65m peeps in the UK and they all need a toothbrush and as you can see they are all mainly using Brushbox - the logos are a giveaway. Total caca.

In 2020 estimates show that around 34m peeps were using electric...
This is a premium article.
You need to be an ECF.BUZZ member to read the full thing. Join now for only £3 per month!
Wednesday January 5, 2022