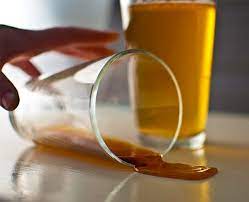 Another Crowdcube funded brewery gets itself in too deep.
Valued at £7.5m on Crowdcube in 2018 and taking £600k off over 700 eager investors, The St Andrews Brewery in all its different forms is in huge trouble.
Yet again we ask - was the plan which we have and which was vetted by Crowdcube realistic even without Covid?

Well we were clear in 2018 - dont invest here. We know this market and we have sight of what the ST A Brewery had achived in reality. We didnt like what we saw. But as with Hopstuff and more notably Innnis and Gunn, who opened and closed a disatster in St Andrews,...
This is a premium article.
You need to be an ECF.BUZZ member to read the full thing. Join now for only £3 per month!
Tuesday October 5, 2021