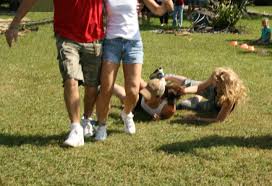 Both Crowdcube and Seedrs have now issued statements from their playgrounds - 'We didnt need that silly merger anyways - we are doing really really well'
It is pathetic.
Exclusive features and insight into the world of Equity Crowd Funding. Only available through an ECF.BUZZ membership.
only £3 / month
So now both Seedrs and Crowdcube tell the world the opposite of what they have been telling it and the CMA for months - we are fine and we dont need to merge. We are making money. Seedrs clearly are not as they need a new raise. Crowdcube are claiming they will be profitable in Q1 2021. Sure. How many times since 2012 have they said that.

The stupidity doesnt end there. Tag along jounalists seem to think the CMA is protecting us. The issue is the CMA have not defined the ECF market over which they have ajudicated. It is not made up of Seedrs and Crowdcube and pretty well no other options. You can infact run your ECF campaign, Brewdog do. You can take a different slant and use Syndicate Room, Venturefounders or Angels Den. There are more options.

Who works for the CMA? Well they certainly dont employ anyone with any experience or knowledge of this sector and they never asked us.

The result is a disaster. Why? Well at the moment we have two major players who in order to please their VC masters have taken to piling them high Woolworths style to crank in the commission and get to BE before the other one. There simply is not enough meat in this market to cater for 2 large platfroms trying to make a profit. Despite what the PR tells you investors have become fed up with the games played by founders and VCs so even when a success arrives and there have been very few, equity CF invetsors often end up with not much. Merge the two main players and you would end up with a much better solution for companies and investors. They could make a profit and then they would not be pressured into pitching total nonsense. Invetsors might come back as they see some real ROI. A win win.

Regretably the CMA are too government to see this.
Thursday March 25, 2021