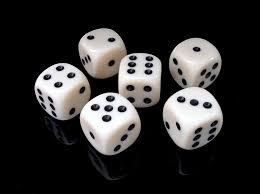 Crowdcube's Idle Project collapses
Idle Projects Ltd aka Idleman has gone into administration and pre pack sale valuing the company at £75k.
Exclusive features and insight into the world of Equity Crowd Funding. Only available through an ECF.BUZZ membership.
only £3 / month
It has been coming for a while. When a business loses £1m every year is it inevitable. Shareholders will lose the lot.

We have written about these guys before here

Website - https://theidleman.com/

The full report is not out yet but the initial findings are interesting. The company which was losing £1m a year has been sold in a pre pack for £75k. Huge debts will remain unpaid and shareholders and one assumes creditors will be burnt. The only good news, as so often is the case with Crowdcube, is that finally investors can claim loss relief.

Shareholders included Foresight Nottingham Fund and Nottingham County Council who between them held 53% of the company. Channel 4 held another 5.99%. The founders were left with just 18% of the now failed company. You might ask what Nottingham CC were doing with 20% of this outfit - we certainly would. Debts were large. Foresight MEIF - https://www.foresightgroup.eu/private-equity/foresight-regional-funds/foresight-meif-equity-finance/ had loans to the company of £1.19m and several other related entities also held debentures. It is hard to explain how this is all worth just £75k.

As usual we warned investors on several occasions about Idleman - see the blog posts. But as is too often the case the our warning are not heeded and they have now all lost their cash. And of course their discounts.

Next.
Monday September 16, 2019