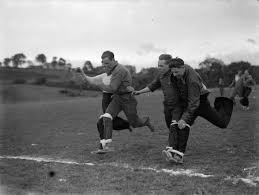 Crowdube and Seedrs enter the 3 legged race.
This merger is not the answer the serious issues facing start up finance and equity crowdfunding
The battle is over. Having spent the last eight years at loggerheads, vying largely for the same pie, the two pioneers of Equity Crowdfunding in the UK, Crowdcube and Seedrs, are to merge. Is this a new dawn for start up investment or a 3 legged race?
As a supporter of equity crowdfunding in principle, I had heard the rumours but I am surprised at...
This is a premium article.
You need to be an ECF.BUZZ member to read the full thing. Join now for only £3 per month!
Friday October 9, 2020