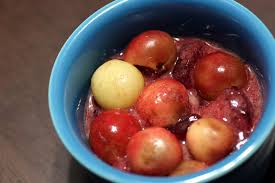 Emily Fruit Crisps moves into Administration after not raising over £1m on Seedrs
Administrators were called into the fruit and veg crisps maker in July 2019. They cancelled over £1m on Seedrs in September 18.
Exclusive features and insight into the world of Equity Crowd Funding. Only available through an ECF.BUZZ membership.
only £3 / month
The chips are all in for Emily and her fruit crisps.

The initial report shows the company is only very marginally in deficit so we wonder what has gone on here - the fuller report will be out shortly.

Looks as though Seedrs have removed the pitch altogether which suggests something is not right.

More when we have it.

And we have it now - the wonders of our Forum and information transfer - https://www.just-food.com/news/uks-ape-snacks-snaps-up-local-peer-emily-crisps_id141234.aspx

So the Seedrs raise never completed and the company IP was bought and the company has been closed.
Monday August 5, 2019