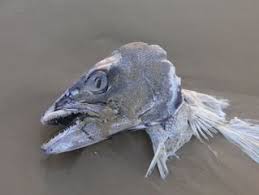 Fish Rot from the Head. Crowdcube found guilty again of misleading investors in their Sugru pitch by the FOS.
It has taken 4 years but finally jusitce is served. The completely misleading information or lie given by Crowdcube to investors in Sugru has now been accepted by the Financial Ombudsman and Crowdcube are forced to repay the investment. If you invested in this company then get your claim in NOW!
This comes as no surprise to us. But it is at least a small victory for the work we do. In fact the investor who brought this 4 year long case against Crowdcube was initially helped by us back in 2018 and followed through largely due to our advice. Why it has taken the FOS 4 years to reach this obvious conclusion is no mystery. They are more of a lapdog than a guard dog for investors...
This is a premium article.
You need to be an ECF.BUZZ member to read the full thing. Join now for only £3 per month!
Wednesday May 25, 2022