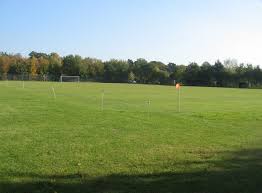 Football Index raising more cash on Seedrs
Investors in Football Index, a Jersey based gambling company, have doubled their paper value since the last Seedrs round
Exclusive features and insight into the world of Equity Crowd Funding. Only available through an ECF.BUZZ membership.
only £3 / month
Paper value mind. But then Seedrs do have a secondary market facility, so it is possible gains will be made. The new round is already complete with just 17 investors putting in more than £2.6m of the £2.55m target. Existing SHs are being offered their pre emption rights.

This is an interesting one. Football Index is registered in Jersey so carrying out any due diligence for the ordinary punter is impossible. The numbers used on the Seedrs' verified promotion - remember Seedrs are FCA regulated - are * with 'unaudited management accounts'. So not only are they unaudited they are also just management accounts. So you cant check DD and you have to rely on the company telling you the truth. With the almost doubling in value things look great. Reviews are excellent and the show seems to work. If you admire gambling Co's.

So my Q is why if they are making such heady progress, do they not bother to get an audited set of numbers? Would cost a bit but they are already well over their target. We are not suggesting for one moment that their management accounts are wrong - but the nature of management accounts is that they are entirely amendable. Relying on them as investor would be plain stupid.

Strikes us as odd that Seedrs would risk their FCA licence on this one pitch. If for example the value added to the company were to prove fictional, then punters would have a strong case for being misled.
Wednesday August 28, 2019