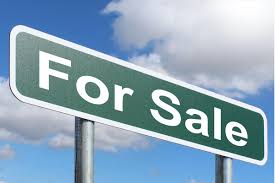 FOR SALE - Maily founder Raphael Halbert is trying to sell his Seedrs funded business
The poor founder of Maily feels greatly let down by his investors as this reply to our simple request for information shows.
Exclusive features and insight into the world of Equity Crowd Funding. Only available through an ECF.BUZZ membership.
only £3 / month
Maily is based and registered in Belgium - so it's a company we dont report on. However we had a request on the forum to track down what was going on with the company - https://www.ecf.buzz/forum/general/buzz-rating-news -

Investors put in £350k and as far as we can see this hasnt achieved very much. However, it is up for sale for anyone interested - here is Raphael's reply -

Hi. 1) nothing very new happened with Maily excepting that I'm doing all possible efforts to find a decent solution to hand over the company in new hands but no concrete deal at this stage even if interesting and concrete talks happened. 2) this means no news since my latest updates. 3) I've invited many times Seedrs investors to reach out personally to me to have more info and especially if they think they can help but unfortunately it seems that the only thing Seedrs investors do is complaining. 4) you very rude approach and message is no different or even worse. 5) I've spent 7 years on Maily, many of them while bootstrapping. I'm still determined to find a good solution. I certainly made many mistakes but suggesting I did anything unethical is a very wrong and stupid thing to do.

For the record no one suggested that Raphael did anything - unethical or at all. £350k gets a lot of boot straps. As always we are happy to be of help to our members and the general start up investing public. Be safe out there.
Thursday August 29, 2019