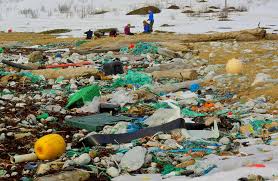 Full Green put measures in place to seek VC funding round
Full Green aka Cauli Rice have told us that changes at the top and removal of pre emption rights are lining them up for serious investment.
Exclusive features and insight into the world of Equity Crowd Funding. Only available through an ECF.BUZZ membership.
only £3 / month
We have featured Full Green many times - it is a classic start up/ Crowdcube story. Originally called Cauli Rice and before that Righteous (when they sold salad dressings) the founding team is now to be parted. Jamie has resigned as a Director and transferred his shares to Misa. Along with this, a resolution has been passed rescinding pre emptions rights. A new CEO and CFO were appointed earlier this year. This is all positive according to Misa.

Crowdcube investors have put around £4.8m in 6 rounds, into this company; making Full Green we believe the platform's most prolific funder, if we ignore the larger dumps for Brewdog and Monzo etc.

So what do they do? Well very simple. They have created a way of making and presenting cauliflower rice (and other derivations) in longlife packaging. This helps people who are time poor and cannot manage to buy and make their own whilst also offering various health benefits to them; all of which are available from fresh Cauliflower. Unfortunately what it also does is pump millions of single use, non biodegradable pieces of packaging into our ecosystem. Full Green is an environmental disaster. They didnt apparently think about the environment. Reviews are at best mixed. Many 1 star reviews and 5 star reviews with little in between - so like Marmite. The 1 stars are far too numerous for a FMCG.

The company recently expanded into the USA with a US factory. Bit like Napoleon went into Russia. It only makes sense when you consider that one of their major demographics is the vegetarian, environment hugging, single, time poor worker and every time they use a packet they are increasing single use plastics on the planet. In the US they dont give a fudge. It aint been thought through.

Misa is a strong driving force. There is no denying her work ethic. Her first attempt to make it, Righteous, suffered from over ambition and ridiculous projections. Shareholders - Crowdcube again - were offered shares in lieu in the newly launched Cauli Rice when they sold Righteous for next to nothing. That is a clue.

Now some years down the track, we are seeing the same thing. An inability to meet projections or create realistic ones. There is a good reason Full Green have used Crowdcube 6 times - they keep running out of cash. This makes it a classic Crowdcube story.

According to the company, the new move to replace Jamie with a CEO whose has limited experience in BMW and Johnson and Johnson, is to create the sort of environment that will enable larger funding rounds - that's according to Misa. I think sales figures and good reviews might also help with that. Maybe projections will do the trick - they have certainly worked so far.

We can give you two examples of their reviews - there are numerous others out there but not many with any credible numbers of reviewers. Ocado stock FG. Their base product Cauli Rice has 71 reviews. 27 of these are 5 star whilst 32 are 1 star - the rest are evenly split between 2 and 4. The most recent review dated 17 November 2019 -


horrible
This is the worse cauliflower rice Ive ever tried! The smell made me think it was out of date, but it wasnt, and then the taste was as bad! I tried many more and this is the only one that disappointed me. Horrible!

Or for its Cauli Rice Tomatoes Garlic and Herbs - 41 reviews with 16 at 5 star and 23 at 1 star. Latest review dated 6 November - https://www.ocado.com/products/fullgreen-cauli-rice-tomato-garlic-herbs-337938011


inedible
Stinks the house out (obvs) but up close it reeks of plastic and then tastes of nothing nice at all, and we love cauliflower! Not quite sure how theyve achieved this, but its not a winning formula. Dont bother.

You could try this from HEB one of their USA outlets - https://www.heb.com/product-detail/full-green-rice-cauli-cauliflower-rice/2077468#reviews-container

Isnt there a message in there somewhere? Maybe the plan is to sell it to the yanks because they are already eating revolting food.

This year Full Green managed to take more money off Crowdcube investors at a valuation of £21m. Filed accounts show losses of £763k for YE Dec18; down from 1m. Now depending on which set of projections you care to look at, that is off this planet in terms of expectations. Cumulative losses are just shy of £3.5m. That is not a number that appeared on Crowdcube.
It is very hard to find out how well they are really doing. This time last year we asked Misa via email why the Coles Australia promotion which has launched in August, seemed to have faltered. She told us that Coles still stocked the brand. Now on the FG website their is no mention of Coles or Australia and the product is not listed on the Coles website. Australia was to be a major market - maybe it still is? The FG website only lists UK and USA as stockists.
Cauli Rice, a la FG, just isnt required. It takes 2 minutes to prepare and then pollute the planet. I timed using a fresh cauliflower which keeps for a week in the fridge and is far cheaper. It is quicker and better for you and the planet to make your own.
Sunday December 1, 2019