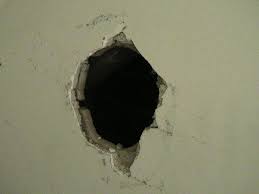 Gripit Fixings files more losses over £1m as the business struggles to hang on
UK Building Products Ltd aka Gripit was a Crowdcube success. As with so many now it is all but done.
Exclusive features and insight into the world of Equity Crowd Funding. Only available through an ECF.BUZZ membership.
only £3 / month
Gript was valued at ~£20m on Crowdcube in 2017. In the last 2 years it has lost over £3m. Promised sales have failed to materialise and now the founder Daykin has been forced out. His recent venture into selling numbers plates has also crashed.

Dragon Deborah Meaden was an early backer but seems to have taken a back seat now the wheels are coming off. Despite the weight these fixings can take, the walls are falling in.

It is a classic Equity CF case study - something members of ECF.Buzz can learn from by reading our previous articles here. Our Buzz Rating is down at 20. We predicted this outcome back in 2016.

Best bet is that a fire sale will cover some of the debts but that Crowdcube investors will lose the lot - £4.1m of it. And it could have been so different with some common sense and a business brain.
Tuesday September 24, 2019