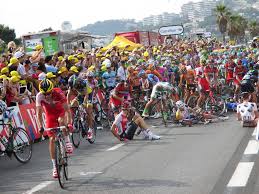 Havebike - will take your cash as well. Thanks
As Seedrs funded Havebike sinks into the quagmire of failed equity crowdfunded companies, we ask how did they take £571k off investors on the FCA regulated platform in November 21 and then enter admintsration just a few months later.
The jury is still out - we know that a pre pack has been arranged to give Havebike to Halfords - at least they may be able to do something with the carcass. The Havebike team clearly couldnt mend a flat. They claimed in their sad tale sent to investors that Covid was to blame. Other bike businesses we cover have thrived in the pandemic - which dont forget was well on the downward slope in...
This is a premium article.
You need to be an ECF.BUZZ member to read the full thing. Join now for only £3 per month!
Sunday March 27, 2022