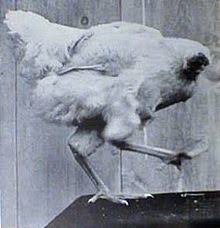 Juggle Jobs liquidation just months after taking £450k off investors illutrates the way Crowdcube operate.
Ignoring the ridiculous cries of the Founder, Juggle is another reason Crowdcube should be closed down by The FCA. Simply not fit for purpose
Juggle Jobs purported to be the No1 at its seleceted MO. It had VC backers here and across the pond. It had cash in from Rishi's now infamous Future Fund. Now all that is gone. The Company is listed as a having assets of just £75,000 by the Liquidators. This just a few months after taking £450,000 off Crowdcube investors. Earlier it had also fleeced Seedrs investors - twice. The...
This is a premium article.
You need to be an ECF.BUZZ member to read the full thing. Join now for only £3 per month!
Friday August 12, 2022