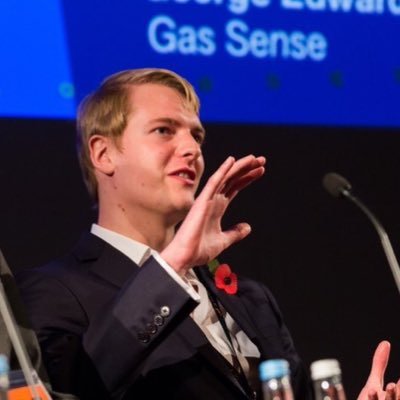 Lessons on how to con people by George Edwards
George was the creator of Gas Sense and CEO of Gas Sense Solutions. He is really quite good at making it up. Branson was completely fooled.
Exclusive features and insight into the world of Equity Crowd Funding. Only available through an ECF.BUZZ membership.
only £3 / month
This is a great story. Back in the day George would have either joined SOE and been one of our greatest spies or one of our worst racketeers. His ability to con even people as clued up and famous as Richard Branson and as established as The Royal Academy of Engineering, is historic. A lot of the evidence has now disappeared - been wiped - but we kept some. His PR, which is legend, is still out there on the web and its shows just how brilliant he was. It is a shame this brilliance could not be put to a better use.

George was a child - a schoolboy when he created his product during his final year at Kings Canterbury school. Maybe that explains the moral vacuum. The idea was not a stupid one. A large proportion of the world live off calor gas. Running out is not an option. Camping and Caravaning are growth sectors. George's claim was that he had invented a way for the gas in the bottle to be measured and that information to be sent to your mobile to let you know it was time to buy a new one/change over the old one.

George thought he would try to fund this via a Kickstarter campaign - here.

The product never appeared apart from in photoshop.

There is no way to tell how far away or indeed how close he got to actually making this widget. The only thing we know for sure is that the PR and promises that came from George in such free flowing abundance, were lies. It was all invented. The mock up, the Chinese factory, the order for 450,000 units from one of the worlds largest companies, licensing deals, patents, they were all part of his very vivid imagination. And just maybe his desire to make some cash.

Here are some of the articles he managed to get published to build his sand castle -

https://www.virginstartup.org/be-inspired/gas-sense

https://thetab.com/uk/2016/07/07/i-skipped-uni-im-make-first-million-7013

https://www.kentonline.co.uk/kent-business/county-news/stand-out-from-the-crowd-39924/

https://www.businessinsider.com/what-richard-branson-taught-one-young-entrepreneur-2015-6?r=US&IR=T

https://realbusiness.co.uk/richard-branson-flies-british-entrepreneurs-to-detroit-for-business-mentoring/

http://www.seachangeagency.com/hellodetroit/

https://www.crowdfundinsider.com/2015/06/68868-crowdfunder-sir-richard-branson-team-up-to-offer-three-entrepreneurs-the-trip-of-a-lifetime-to-detroit/

https://detroit.cbslocal.com/2015/06/11/detroit-startups-to-pitch-business-plan-to-entrepreneur-richard-branson/

https://www.themanufacturer.com/articles/young-entrepreneurs-technology-earmarked-for-global-success/

https://www.themanufacturer.com/articles/entrepreneur-george-edwards-bright-young-thing/

https://eandt.theiet.org/content/articles/2017/03/how-to-finance-and-fund-your-student-business-project/

https://enterprisehub.raeng.org.uk/hub-central/news/royal-academy-engineering-selects-britains-top-four-16-25-year-old-engineering-entrepreneurs/

You get the idea. He was a PR machine. And as more and more people believed him, his myth became self perpetuating. He reached his zenith when he appeared on stage alongside Martha Lane Fox in a debate on how to engage the young in manufacturing. Yup he actually did that with a straight face. This image has had Martha who is sitting to George's left removed.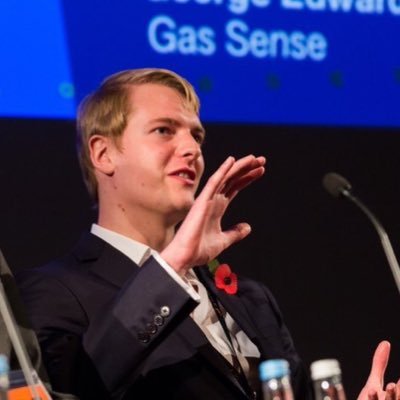 This video is of George addressing another grand event and giving them the benefit of his wisdom!! In fact he is talking complete bollocks - but he does it very well. He gets to do this from the articles above and PR nonsense he has built up around his own aura. Have to say - he was good at it.

https://www.youtube.com/watch?v=w8gC9FRecQY&feature=emb_logo

So if you come across George, which if you invest in start ups you almost certainly will at some stage, at least now you know the truth. It may well be that he has learnt ripping people off is not the way to do things. He has as far as we know paid back the Kickstarter funds he raised. Such a talent should not go to waste George.
Wednesday October 28, 2020