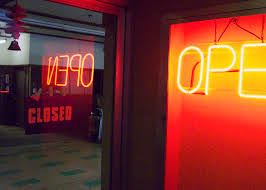 M Restaurants sells out leaving Seedrs investors to repay their tax reliefs and lose their perks.
M Restaurants couldnt make it so opted for the fire sale whereby Seedrs investors who had given them £1.5m at the end of 2016, got their investment returned.
Exclusive features and insight into the world of Equity Crowd Funding. Only available through an ECF.BUZZ membership.
only £3 / month
It goes down as a sale in Seedrs' books. And they can add the huge carry fee they have gained on the profit of 5p in the pound. But investors will not be amused at having to repay their tax reliefs. We wonder what the founders made out of all of this - seeing as their investment would have been at a much lower level than the Seedrs round.

Slightly old news as we hadnt seen this happening. It does make a mockery of Seedrs' claim to be able to include their carry value in their accounts. This one would have been worth considerably more than the 2016 valuation. But in reality it wasnt. So Seedsr what do you say to that? How can you justify £1.5m uplift in your carry value for FY 2018?
Tuesday August 13, 2019