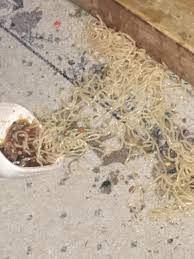 Mr Lees Pure Food Co is classic Equity Crowdfunding rubbish. The proof of the noodle is in the eating.
After twice using Seedrs to take £2.2m off punters, the sad death of Mr Lee who majored in all of his promotions on his fight against cancer, shouldnt have meant the end for his company - if any of the claims he made about it were true.
The explosion of PR and fake news over the internet has corrupted every part of today's life. Mr Lees business was a past master in making stuff up. Clearly if his business had been anything like the success he told people it was, it would still be trading. As it is, his death finally from cancer after a very brave fight for 6 years, has brought about the collapse of his faux empire. But only...
This is a premium article.
You need to be an ECF.BUZZ member to read the full thing. Join now for only £3 per month!
Thursday November 11, 2021