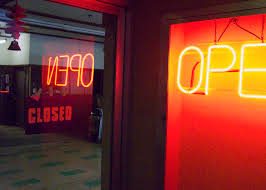 Redemption Bar - a classic Crowdcube story
Take £300k off investors using highly dubious information in 2018 and go bust 18 months later. Then sell whats left to another Company, which goes bust big time and is sold to another Company which is about to go bust. That is the UK Insolvency system.
Utter Madness.

When Redemption were live on Crowdcube they were already dead. They needed cash to shore up a failing business. Of course that is not how Crowdcube sold the investment and investors piled in with over £300k on the back of huge promises and upbeat soundbites. Naturally they lost all of it. But that isnt the real story here.

Looking at the...
This is a premium article.
You need to be an ECF.BUZZ member to read the full thing. Join now for only £3 per month!
Monday October 25, 2021