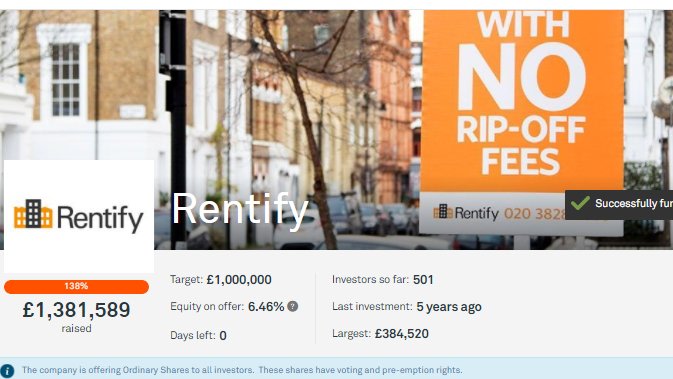 Rentify failure isnt just another Crowdcube flop - there is a lot more to this one.
Something smells at Crowdcube's Rentify and the source isnt clear even with the first filings of their administration completed.
We had the fortune to talk on the phone with the creative founder of Rentify George Spencer in 2021. It was obvious to me that Rentify was a business in concept only. Over £14m later, George and his mate Tim Bunting of Crowdcube and Balderton fame, have called in the Adminstrators. It shouldnt end there but knowing the way these people operate it probably will - swept under the carpet...
This is a premium article.
You need to be an ECF.BUZZ member to read the full thing. Join now for only £3 per month!
Thursday March 31, 2022