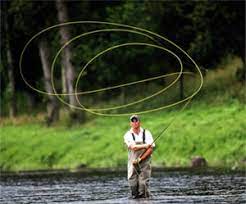 Start Ups need expertise. You cant simply do it. If you havent got that expertise - hire it in or you will go bust.
You wouldnt spend £1000 for a day on the best beat of Tweed if you didnt know how to caste a fly or anything about that great river and its Salmon. Unless you were an idiot.
Analogies can be useful.

I used to fish for trout up in the Outer Hebrides. Without expert local knowledge you could walk for days and caste a million lines and see nothing, catching only the heather behind you or in your hat. So it is with Start Ups. For some reason we seem to have forgotten this simple fact. A great idea like a great loch or river isnt enough. You need to approach...
This is a premium article.
You need to be an ECF.BUZZ member to read the full thing. Join now for only £3 per month!
Tuesday April 26, 2022