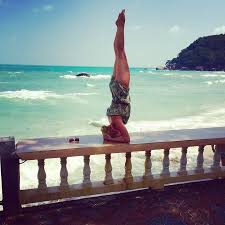 The incredible story of Dr Theo, his wife and a Cambridge fitness and yoga studio.
You could add in the many investors who gave Dr Theo £700k to buy shares in Ethos Global via Crowdcube or the £450k in unpaid creditors. This has now run since 2016 and it is still running. Liquidators have been removed and lawyers employed but we have no outcome in 2021.
Exclusive features and insight into the world of Equity Crowd Funding. Only available through an ECF.BUZZ membership.
only £3 / month
Why has it taken over 5 years to get nowhere?

We have written many times about Dr Theo and his wife and the way their Ethos Global Cambridge business used Crowdcube in 2016 to take £709,000 off 388 investors. It is now apparent that during that raise, Directors of Ethos knew that their landlord was commencing legal action against them. This was undeclared to investors and Crowdcube - who could have checked but didint as usual, bother.

So the result of this action was the closure of the then successful Cambridge unit - the only unit. At the same time a new unit was being fitted out at a cost of around £700k in Spitalfields London. This unit then opened run by Ethos Global. However the legal actions back on the Fens, meant that a swift move to set up a newco to run London was required and we have the birth of Soma London England.

But there was a problem. The assets now in the hands of Dr Theo's newco, were not legally owned by Soma - they had been paid for by the money raised on Crowdcube by Ethos Global. Dr Theo and latterly his good wife carried on regardless no doubt relying on the hoeplessness of the UK systrem to allow this theft to take place unpunished.

When we started to talk to Mazars, the liquidators of Ethos, they had no idea about any of this and they would have allowed Dr Theo and his good wife to get away with it. We sent them all of our information and this has resulted in lawyers becoming involved and the liquidation running for 5 years. To us it is simple matter of theft but the law is an ass. Especially in cases like this. The Statement of Affairs is a self regulated document - in other words a crooked director can put down whatever he or she likes. This is then the basis upon which the liquidator works. Being poorly paid (in their terms) a liquidator does not go looking for extra work. In this case the SofA provided and signed by Dr Theo had removed the £700k of assets owned by Ethos which had been ghosted to Soma. Without our intervention this would have remained the case.

According to the most recent report which came out this week, there has been precious little progress. £450k in creditors are outstanding and obviously the shareholders were washed away yeras ago. This despite Dr Theo telling us they would granted new shares in the newco. Dr Theo has a marvellous imagination.

It's a mess. One of the liquidators has been removed by Court Order and the whole show rumbles on. The London venue, which by all accounts has been a success, has been closed due to Covid so there maybe some justice there. But until we have a system operationg that prevents such obvious and blatant abuse and makes examples of those who cross that line, we will contine to see shady operators carrying on this fashion.
Wednesday April 7, 2021