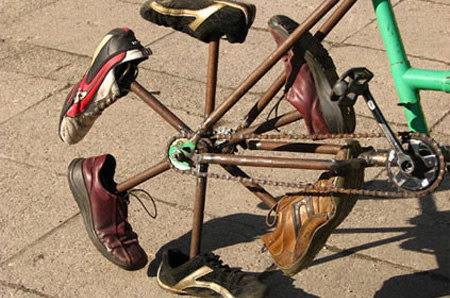 The Jivr Bike Saga continues
New posts on the Kickstarter forum show Jivr are not paying refunds and have serious financial issues in Poland.
Exclusive features and insight into the world of Equity Crowd Funding. Only available through an ECF.BUZZ membership.
only £3 / month
Meanwhile it is unclear if the recent money raised via @Seedrs (EU 954k Spring 2019) has been released. Seedrs were delaying release as isseus with the company had not been resolved. It is a massive spoke up.

If you look at the Jivr Bike Kickstarter page it is clear things are not good. https://www.kickstarter.com/projects/1831115152/jivr-bike-chainless-folding-beacon-enabled-e-bike/comments.

But a recent comment on Kickstarter has this -


(https://www.gowork.pl/opinie_czytaj,21488497) . My translator renders the latest comments as copied below...... Marcin, is it true that some staff have not been paid, that they dont have the tools to d the job, and that there is a lack of material to produce the bikes
Comments on the site
"I'll start with pay, never on time, there are those who did not get 3 month back. no production tools, even small items and screwdrivers for a few bucks. Due to the lack of money for materials, the company is not able to keep the business going."
-Someone from the production site-
"No payments on time. Managing staff within a month sends 2 emails with information when they will be. None of the "profit scenarios" works and then they stop communicating with employees.
In general, they lack any desire on their part to raise the team's morale. Keeping your head in the sand all the time.
Interesting product, but no chance for development and, worst of all, no chance to lead a dignified life for the employee."
We cannot verify this but it would seem unlikely that anyone would invent these comments. And given the thousands of negative KS comments, then our guess is there is some truth here. So what are Seedrs doing to help sort out a mess they helped to create?? Anyone??



Wednesday October 2, 2019