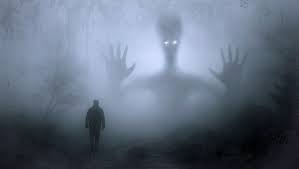 The problem with halve truths, smoke and mirrors is that it gives you a false sense of what is really happening.
We take this example of a Seedrs PR about their 2020 exits and compare it to the real facts. We ask why their PR is promoting two exits where total investment was under well £100k and yet the Etergo exit which lost investors a fortune, isnt on the list. It is not a great look for Jeff and Jeff.
Exclusive features and insight into the world of Equity Crowd Funding. Only available through an ECF.BUZZ membership.
only £3 / month
This article appeared in that infamous rag Crowdfundinsider - https://www.crowdfundinsider.com/2020/06/162562-5th-exit-this-year-as-platform-matures-seedrs-reports-growing-number-of-exits/

We say infamous for good reason. This is just PR - there is no work done on what actually happened with these exits. Take for example the Office RnD exit. £30k was invested in this company via Seedrs in 2014. Thats it. It has done virtually nothing since but take in new money from interesting Bulgarian sources. They file micro accounts. Several million has been put in. Now the investors who put in £30k have part exited but the Seedrs nominee account is still present on the filings at CH. Something doesnt quite add up? Certainly the claim made in the article is highly misleading and should be balanced, lets say, with the losses secured by Seedrs with the Etergo exit fiasco -

https://www.ecf.buzz/blog/seedrs-cannot-defend-this-etergo-scooter-shambles-they-should-not-hide-behind-handwashing-and-covid19

or anyone one of the dozens of other failures that the platform has promoted. Take a close look at claims for Orbital Witness - made by the platform. How much was invested? Millions? £300k? Nah just pennies - £57k. So two of these exits had a total invested in them via Seedrs of well under £100k. Really..........Jeff and Jeff who are you fooling?

Add to that the use of the SEIS and EIS tax reliefs to up the overall ROIs numbers on these investments and you have at best a confused picture. But it is one that paints Seedrs as a place to invest - which is their objective. Why? Well you would need to ask them.

We are fine with good news being trumpeted so long as the bad news gets a hearing. You wont find much if any bad news via this rag. Misleading? We would say so. The one rule of Equity Crowdfunding is that it must not be misleading - that's why Seedrs has a FCA licence.

Look at our forum and blog for other examples of where Seedrs have not delivered and again you wont hear about this from Crowdfundinsider - which is to Crowdfunding what Fox News is to Trump. The Anna exit mentioned here was not some great success - and we doubt it gave 40% ROI. The deal was on a 20% pref funding round and the event that triggered the exit was well below the £85m valuation in the T&C. Courier was ok but really ran away when times got tough - as so many exits seem to do.

A few 3X ROIs will never make up for the huge numbers of failures and Seedrs know this. They just wont tell you they know it.
Tuesday December 1, 2020