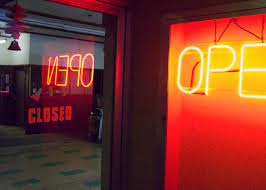 The Zing has gone.
Zing Zing Express entered a CVA this year and now YE Dec18 accounts reveal why.
Exclusive features and insight into the world of Equity Crowd Funding. Only available through an ECF.BUZZ membership.
only £3 / month
A basket case.

Begbies now control the loss making company via the CVA. Accounts filed recently for YE Dec18 show losses just shy of £1m and an almost empty war chest. Crowdcube investors, all 702 of them, had no say in the CVA arrangements and will see no return on their investment now - most likely losing the lot - £1.56m. Of course HMRC will pick up the usual 30% of that.

To show that we can all make mistakes, the joint CEO of Goldman Sachs Michael Sherwood joined in on this one. Probably better to stick to corporate in the future, Micheal.

Yet another example of Crowdcube Funding the Woeful.
Tuesday October 1, 2019