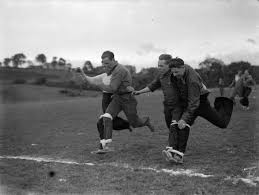 The 3 Legs of Success - Why a Great Idea and a Great Team needs a Great Business Plan
Plenty of Fools out there and easy to be deceived. Get the plan wrong and the idea dies
Exclusive features and insight into the world of Equity Crowd Funding. Only available through an ECF.BUZZ membership.
only £3 / month
I have been working on an idea with Founders for a year or so now. The concept is game changing; life saving even. The Founders are tenacious and experts in this area. But the plan they presented to me at the outset was atrocious.

This plan had been sent to a few close contacts and had received an ominous silence in return. It had garnered zero interest. When I went over it, I could see why.

It was clunky, it was old fashioned, it made little sense and for sure it would not have worked.

So together with the Founders, we set about completely changing the MO and the plan. We spent time talking about what the Founders wanted out of their business, how they thought they could achieve this. We aligned this with my expereince in start ups and created a viable vibrant new plan.

This we sent to close contacts and guess what - we have just filled Round 1 with the funding required to create the prototype and take this exciting business forward. Together we turned this around from a disaster into a success.

There is still a very long way to go and no one on this team is getting ahead of themselves but it does go to show that a great idea isnt enough. In fact a great idea and a great team are not enough. You need them all - a great idea, a great team and a great plan.

We come across a lot of dross on the internet offering 'business' advice and making their apparent track record look impressive. The World of Equity Crowdfunding unfortunately attracts such rogues. But do a little real research and scratch the surface of those claims and you can find the facts. So choose your advisors carefully - a bad plan will sink your idea for good.
Wednesday February 16, 2022