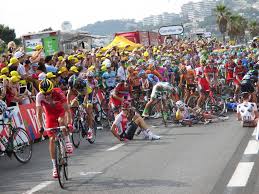 Wishing all Crowdcube investors a very Miserable Christmas supporting the Woeful
Yet another Crowddcube story comes to a shuddering end - Lumo Clothing sells itself for nout to Lumens Inc. Investors crash out.
Exclusive features and insight into the world of Equity Crowd Funding. Only available through an ECF.BUZZ membership.
only £3 / month
The end of another dream or the creation of another nightmare. Crowdcube continues to keep the IS busy.

Lumo Clothing aka Cycle Innovation has sold itself to the highest bidder or more likely the only one. For just £137k. On Crowdcube, punters paid at a value of £1.4m post money to be part of this nightmare.

But wait - they still hold shares in the new vehicle Lumens Inc now valued at many millions. They make and sell cycling helmets with lights. Or as one industry expert put it ' these helmet gizmos come and go like leaves.'

So Crowdcube investors are now not only without their cash - they cannot reclaim loss relief as they now hold paper in Lumens Inc, which has already diluted the holding by raising new cash in the USA.

Essentially what has happened here is that the founders have got themselves in hot water and found a way out that gets them back on track (albeit for a probable short time) and their shareholders take the hit. It wont surprise you to find out that one of the founders is a serial equity crowdfunder. His other company Hectare Agritech used Seedrs.

What help have Crowdcube been in all of this? Shareholders tell us......................0........................Commission and RUN.


Finally a Q. What is the connection in a business sense between Agriculture and Cycling? Ah yes easy money from the Crowd. Thanks.
Tuesday December 17, 2019