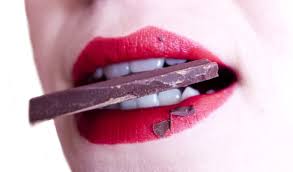 York Cocoa House investors must fear the worst
York Cocoa House Ltd are late - well passed their sell by date for their accounts. But they have assured us all is well in the Humper Lumper garden!
Exclusive features and insight into the world of Equity Crowd Funding. Only available through an ECF.BUZZ membership.
only £3 / month
We have been messaging the founder, Sophie Jewitt, for a while to try to find out why their accounts are so late.

We had a very polite and informative reply to our first query in June. Where she stated that things had been very busy and that a substantial R&D claim had led to delays (the accounts were already several months late and had been moved) but that they would be 'in' in the next week.

We then asked her where they were at the start of August. The old R&D claim still hadnt been completed - oh they are such a problem! But they would be 'in' - yes you've guessed it. HMRC then stuck her with a compulsory closure notice which when we asked her, she didnt know about. Then that was suspended.

Here we are in the middle of September and still no accounts for shareholders. The last ones filed were for YE December 2016 - which is really taking the P. All a bit sticky and very unprofessional. As far as we can tell the company is still trading and apparently HMRC have agreed to yet another delay but this must be the last one. Even Willi Wonka had to file accounts.

Crowdcube investors who gave the company over £300k in April 2017 have not seen anything since. We really do need some system where this type of thing can be prevented - for everyone's benefit. Sophie owns another company - York Cocoa Works Ltd, incorporated in August 2018, which she assures us she has no plans to use for a pre pack.
Friday September 13, 2019